My live magic shows are expertly crafted to capture children's interest and imagination. They are perfect for a children's birthday party, especially when combined with some of my other entertainment options.
---
MAGIC SHOWS FOR CHILDREN & FAMILIES
Lichfield, Sutton Coldfield, Wolverhampton and Stafford
Choosing a children's entertainer or magician for your child's birthday is not an easy task. With so much choice, how do you separate them? Well, at Ready Steady Magic, there's one key difference. I offer the chance to experience a REAL MAGIC SHOW! I'm passionate about magic, so I promise not to sell you a magic show then spend half the time performing with a puppet! Neither is this the same old – same old tricks that the children have seen before. I design all of my magic routines myself, meaning you get a one of a kind enchanting magical experience that the whole family can enjoy.

So, sit back, relax and enjoy the show with your children. After all, this should be a treasured family moment, not a chance to keep the kids quiet. Trust me, I won't be keeping them quiet!

Choose the option that suits you best, ranging from my flagship magic show, all the way up to full party hosting! Whatever you choose, all options come with an efficient service and a warm smile. 😊
⭐ Incredible professional magic!
⭐ Enchanting storytelling and magical tales!
⭐ Bring the WOW factor to your party!
⭐ For older children, combine with a workshop!
⭐ Fill the party with laughter!
---
BIRTHDAY PARTY OPTIONS & LOCATIONS
The Ready Steady Magic Show has been honed over thousands of performances in front rooms, village halls, church halls, stages and even on television.

It's perfect for birthday parties for children aged 5 to 8, where it's a fun comedy magic adventure, or for those aged 8 – 11, where it becomes a sneaky sneak behind the magicians' curtain!

I currently cover Lichfield, Sutton Coldfield, Wolverhampton, Stafford and places sort of around there.
For more information get in touch today, and let's discuss what you have in mind.
---
We booked Ed for our girls birthday party in Mere Green. Ed was amazing! Right from the start he had the children captivated, all joining in and laughing together. He then did a number of interactive magic tricks which were brilliant from a magic perspective (even the adults watching couldn't work out how he did it!) Most importantly though he was BRILLIANT with the children. Brilliant value for money and I will definitely be recommending him to friends and family. Thanks again Ed!
– Lucy Bennett, Sutton Coldfield
---
Finally, take a look at some of the pictures from previous birthday parties events!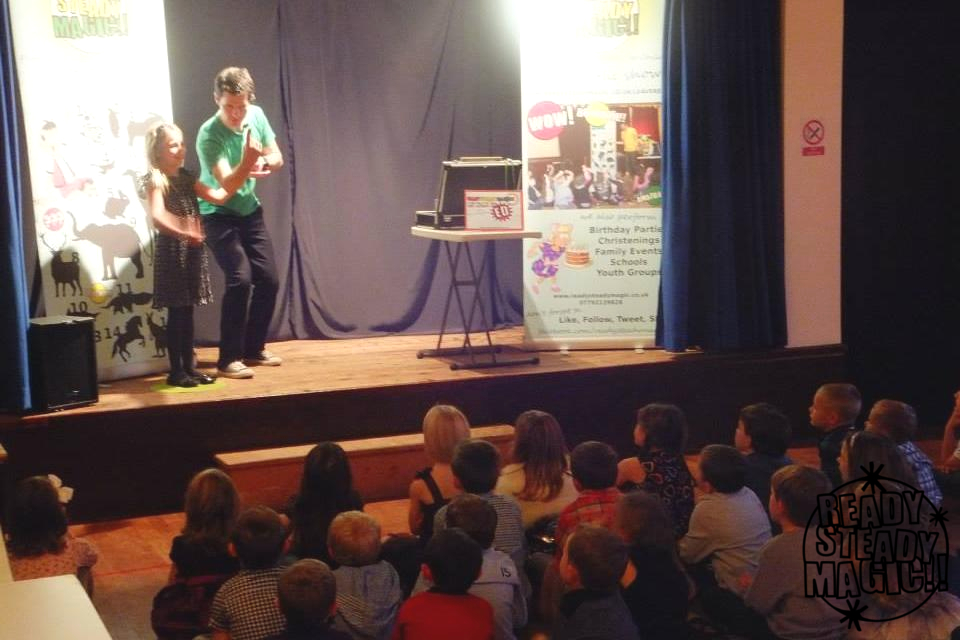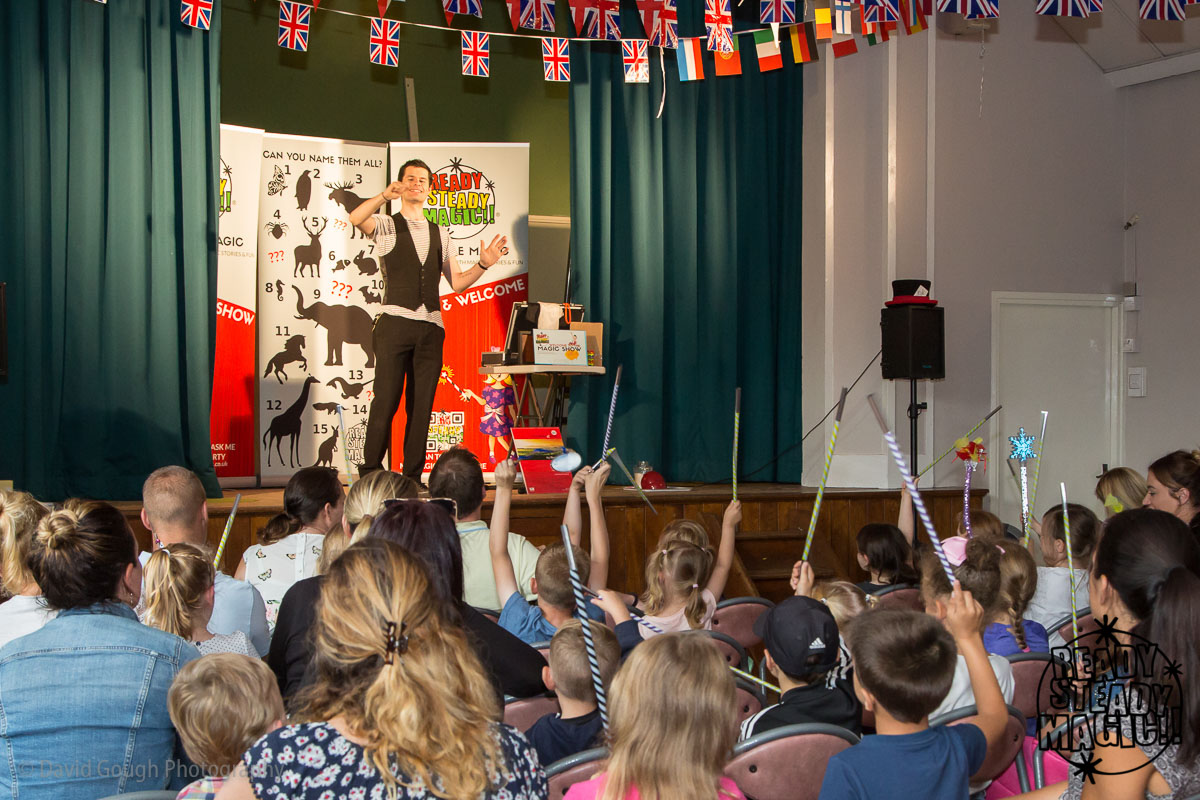 ---

YOUR MAGICIAN

Hello! I'm Ed, and I specialise in presenting magic for young people. That could mean live shows, for schools, youth groups, family events, or individual celebrations. It might mean magic workshops and lessons, where I inspire young people to achieve great things. Or it could mean using my magical skills to raise funds for Acorns Children's Hospice. As with other art forms, magic can be used to communicate a message, and for me, that message is about growing in confidence! That's why I love to combine my magic with stories that encourage creative thinking! Find out more about me here.