The Invisible Difference between an Experienced Children's Entertainer and a Beginner
Amazing things happen when we work together! – a blog series highlighting some of key times I've helped (alongside others) to organise entertainment for children and families – Issue VI
In this short blog post, I'm going to explain, with an example, some of the differences between why one entertainer may charge more than another and what that means to you as a customer.
---
When you're searching for a children's entertainer you'll probably find that they fall within a certain price range, but you might be wondering why one individual is at the lower end of that scale and one is at the higher end of the scale. In fact, there might even be up to £100 difference between the two entertainers you are looking at.
I've mentioned elsewhere about why I don't match prices, and in that article, I mentioned both about the years of experience that I have performing magic and entertaining children, and the level of service you receive. I mentioned specifically some of the advantages that you might actually see on the day or in advance during the booking process. If you haven't read that one yet, it's worth checking out next.
Today though, I want to talk about my invisible difference. Sounds magical, right? I recently attended a children's birthday party, where I was providing my full party package. If you're not sure what that is, it includes party games, a magic show and balloon modelling. It's the perfect way to host a stress-free party for up to 35 children. In fact, I take care of all the entertainment.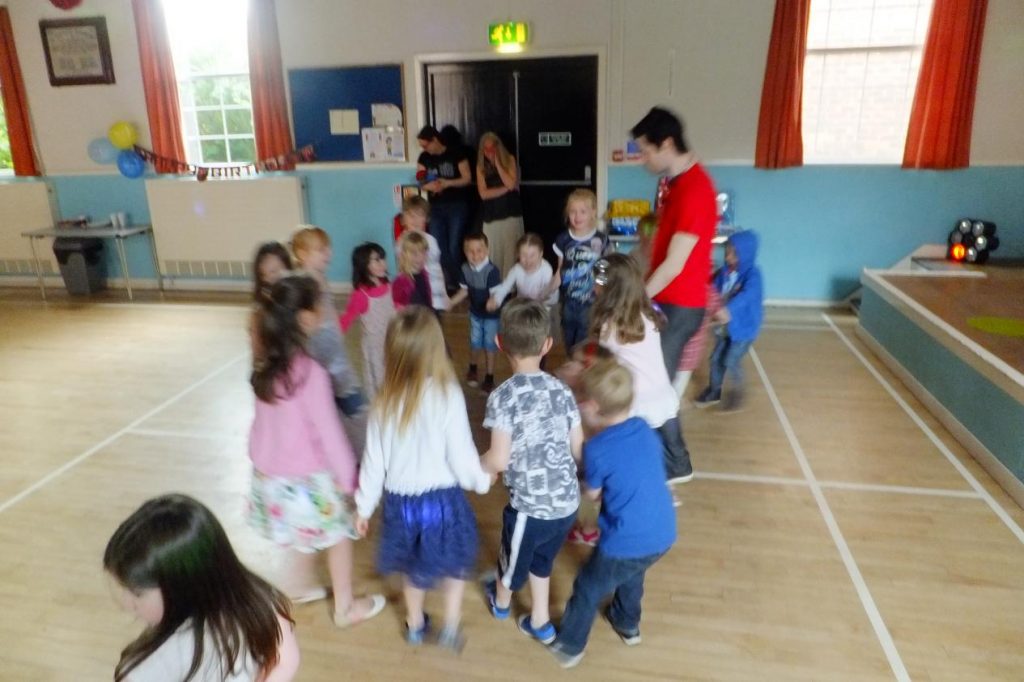 I had not been to this venue before, so I arrived a little earlier to set up and found a space away from the fire doors, and opposite the main doors so that people could see me as they came in. That's always the perfect spot. Unfortunately, the nearest plug socket was a considerable distance away from this ideal space, so I unwound my cable reel and secured that along the perimeter of the room so that I could plug in my electronics close to where I had set up.
Perhaps that doesn't sound spectacular to you, but that's because that's an example of the invisible difference I am writing about.
My point is this. If nothing goes wrong, a poor quality entertainer may "get away with it" and you may get a show or party you are satisfied with, but if something does go wrong, you'll know about it. However, if something goes wrong for an experienced quality professional, they should be able to handle it so that everything appears to be running smoothly.
In the example above, I was prepared, I made the adjustments I needed to and the client didn't even know there had been an issue.
This is why I always:
Bring a long cable extension reel, in case the electronics point are situated far away from that ideal space.
I tape the trailing cable to the floor, to prevent children tripping.
I even bring spare cables for my most important electrical equipment.
and many more things that I don't have space to list.
In short, I've been performing long enough to have encountered many of the issues that a beginner magician or entertainer hasn't even considered yet.
---
Want me to help out at your child's birthday party or family celebration? click here to email me.